Compendemic
A Zooming Virtual Concert featuring a Compendium of safe choral works for the Pandemic Season.
Sunday, August 16th, 2020 at 7:00 pm
Program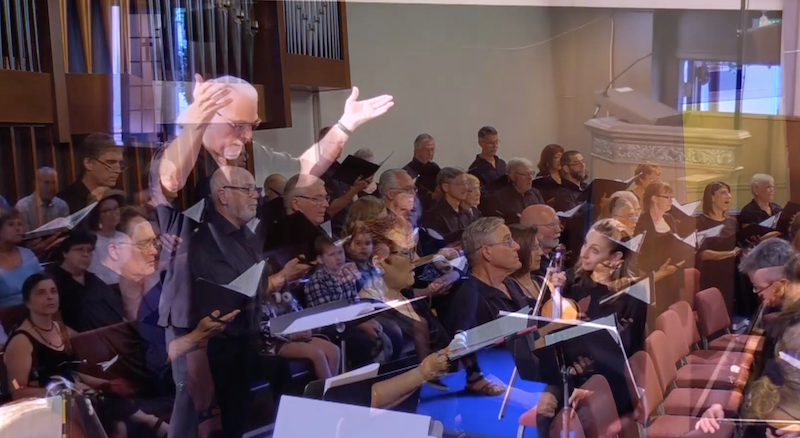 "The Isle is Full of Noises" – Paul Ayres (from 2016)
"De torrente in via bibet" from "Dixit Dominus" – G.F. Handel (2002)
"3rd Song of Isaiah" – Sandford Dole (2017)
"Moonlight and Rain" – Kevin Memley (2014)
"Let my Love be Heard" – Jake Runestad (2018)
"From Heaven Distilled A Clemency" from "Triptych" – Tarich O'Reagan (2013)
"Here I Am" from "Mass for Two Worlds" – Ariel Quintana (2017)
"The Peace of God" – Allan Robert Petker (2004)
"Didn't My Lord Deliver Daniel" – Stacey Gibbs (2018)
Concert Video
Season Interruptice
Message from Consort's Board:
Dear Friends of Consort Chorale,
It is remarkable how much life has changed for all of us in just a few short weeks. Whether you are working from home or just staying put, our thoughts are with you for your health and safety, particularly those who are experiencing hardship due to COVID-19. We also wish the best for those who continue to provide needed services during this time.
Due to the current situation, the Consort Board of Directors has decided to postpone our 2020 season to 2021. Allan and Jennaya Robison (our 2020 guest conductor) have committed to Consort for 2021 and we will be performing the music planned for 2020. Consort Opus 27, v.2, will perform its concert on Sunday August 15, 2021.
Please stay safe, stay connected with others and we will get through this difficult time together.
Keep a song in your heart, stay healthy, stay safe.
Consort Board of Directors
Message from Allan:
Season of the Day emails
Our 2020 season was celebrated by sending 92 daily "Season of the Day" emails from May 17th through August 16th. These emails share videos, photos, stories, and other items from our rich history of 26 concerts and 4 international tours. You can start with any day below, and then move through them by using links at the top of each day's email.