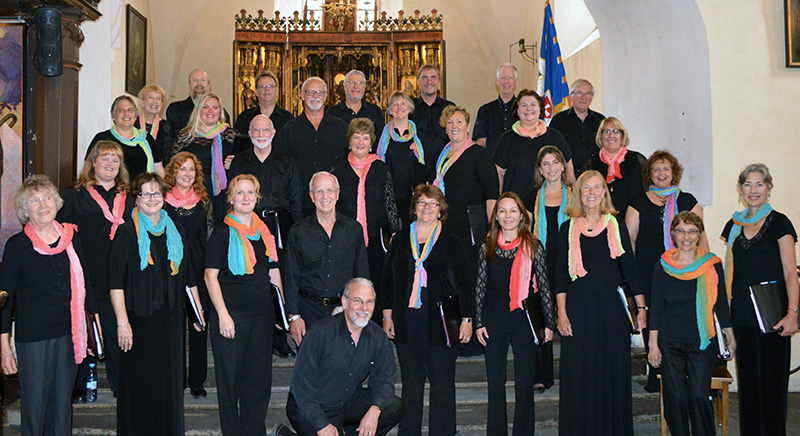 Allan Petker Chorale, Tallin Estonia 2014
Since 2008 the Allan Petker Chorale has brought together members of chorales directed by Allan Petker. The group forms every 3 years to share mostly American a cappella music to audiences across Europe and South America. About our director, Allan Robert Petker.
The Chorale draws its members from the following:
Next Tour - 2025 Spain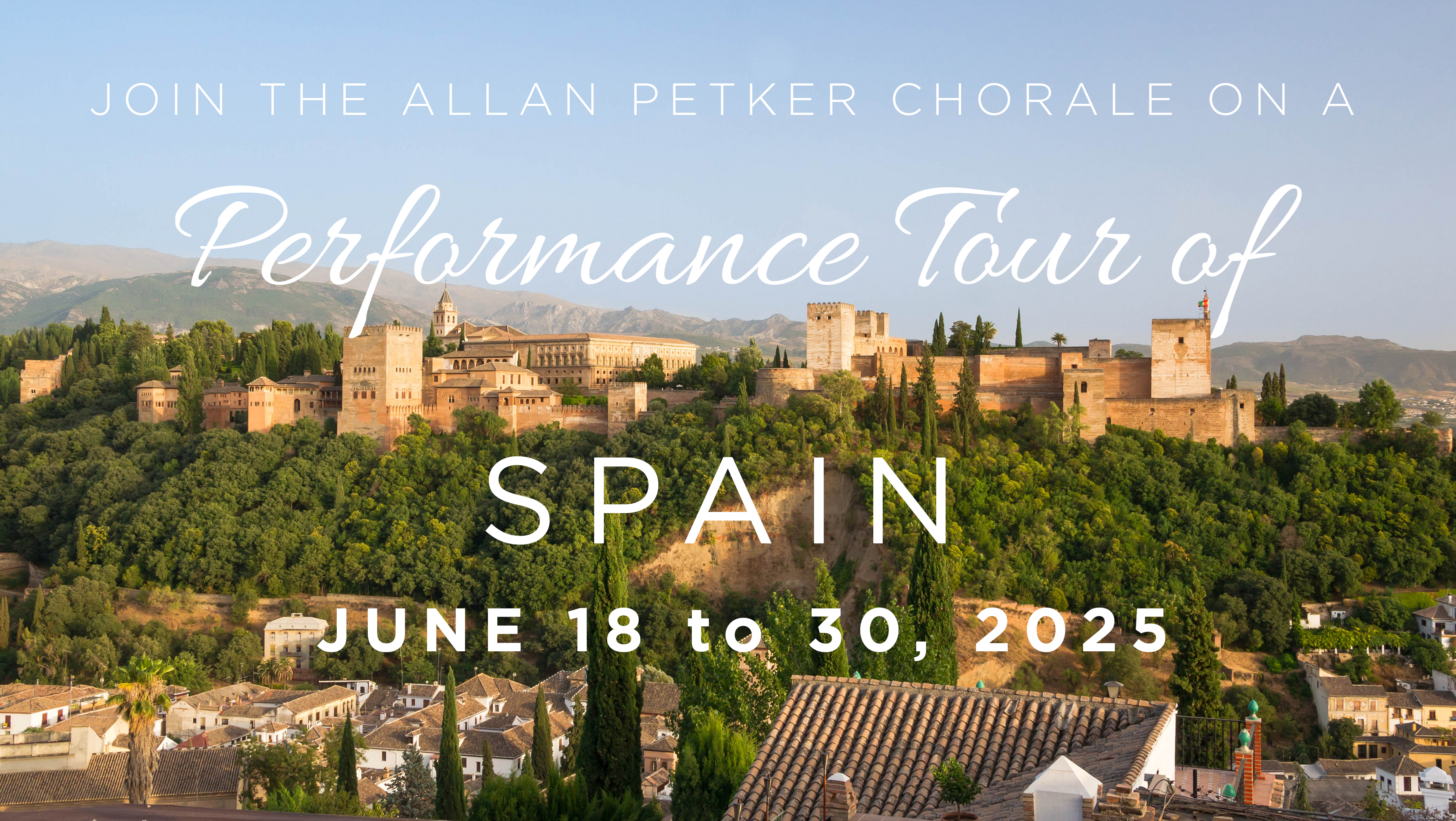 When registering, please just click Register Now, click Participant, Select Trip and enter your own information. You can make a deposit of $200 and follow a standard payment plan or you can create your own payment schedule from the offered choices via an Automatic Payments System. There is a $50 discount for using this system. There is also an online assistant available for any questions.
Any issues using the Tripsite, participants can also register at www.encoretours.com by clicking Register and entering the Group Leader name 'PETKER' and group id '274439.'
The standard rooming is two to a room unless you choose to be in a single at the additional supplement. We will gather final rooming details closer to departure."