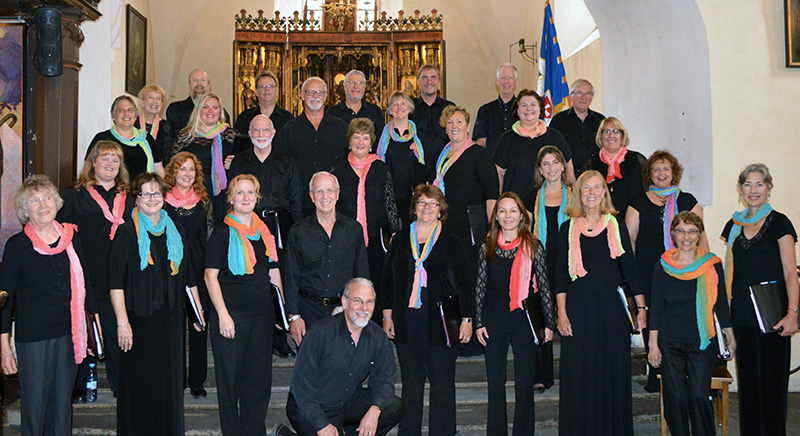 Allan Petker Chorale, Tallin Estonia 2014
Since 2008 the Allan Petker Chorale has brought together members of chorales directed by Allan Petker. The group forms every 3 years to share mostly American a cappella music to audiences across Europe and South America. About our director, Allan Robert Petker.
The Chorale draws its members from the following:
The Scotland Tour was originally scheduled for June of 2020. Due to the pandemic it was postponed to June 24 - July 6, 2022. It was a challenging tour experiencing many travel issues, but we successfully visited throughout Scotland performing several concerts. We hope to be able to post video of the tour before the end of 2022.