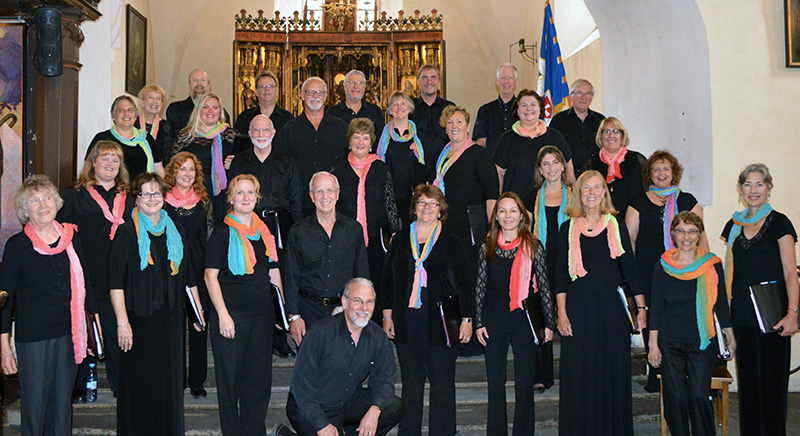 Allan Petker Chorale, Tallin Estonia 2014
Since 2008 the Allan Petker Chorale has brought together members of chorales directed by Allan Petker. The group forms every 3 years to share mostly American a cappella music to audiences across Europe and South America. About our director, Allan Robert Petker.
The Chorale draws its members from the following:
The Scotland Tour was originally scheduled for June of 2020. Due to the Pandemic it has now been postponed to June 24 - July 6, 2022.