Key events for Opus 27
For Singers:
Season Kick-off - Saturday, May 21
For everyone:
Fund-raiser Luncheon - Sunday, July 17

Concert Sunday, August 14
27th Annual Summer Concert
Sunday, August 14th 2022
7:00 pm
First Presbyterian Church 72 Kensington Rd San Anselmo, California
Reception Follows
Allan Robert Petker Founder-Director
Dr Jennaya Robison Guest Conductor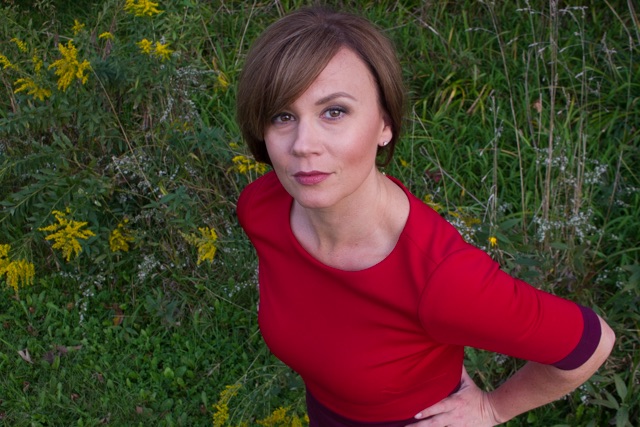 Dr. Jennaya Robison is currently the Director of Choral Studies and Professor of Choral Music at the University of Missouri-Kansas City Conservatory. She is one of the leading choral directors in North America, and is consistently in demand as a clinician both nationally and internationally. She has presented at ACDA and NATS conferences and is a national leader of choral artistry, pedagogy, and innovation. She has held previous positions at Luther College, the University of Arizona, and the University of New Mexico, as well as at community orchestras in Tucson and Phoenix, Arizona. As a public-school educator, she has taught in Iowa, Wisconsin, and Minnesota and has an active performance career as a soprano soloist and chorister.
As a soprano, she has sung as a soloist with the Grammy award-winning True Concord, Tucson Symphony, Arizona Opera, Scottsdale Arts Orchestra, Scottsdale Symphony, St. Andrews Bach Society, Phoenix Youth Symphony, Tucson Masterworks Chorale, Rochester Choral Arts, Chamber Orchestra of Albuquerque. As a chorister, she has sung as a member of the Arizona Choir under the direction of Bruce Chamberlain, Las Cantantes under the direction of Bradley Ellingboe, the Dale Warland Singers in Minneapolis, Minnesota under the direction of Dale Warland, and in the Nordic Choir of Luther College under the direction of Weston Noble.
She is in demand as a conductor, clinician, and soprano throughout the United States. She holds the Doctor of Musical Arts in Choral Conducting from the University of Arizona, the Master of Music in conducting and voice from the University of New Mexico, and the Bachelor of Arts in music from Luther College. She is currently the coordinator of Collegiate Repertoire and Standards and director of Student Activities for the North Central chapter of the American Choral Directors Association. Her choral series is published with Pavane Music. (Bio from UMKC)
Associate Directors - David Irvine, Sanford Dole
Accompanist - Jeff Paul
Come hear the new Consort Chorale!
We are in the midst of a 3 season program where Allan will be conducting Consort in tandem with other widely-known conducting phenoms. In 2019 we had a very successful kickoff under the direction of Bradley Ellingboe, sharing the concert with Allan. Dr Jennaya Robison and David Dickau will join us in 2022 and 2023, respectively.
Click on their names to learn more about each.